5 of the Best Children's Insoles for Flat Feet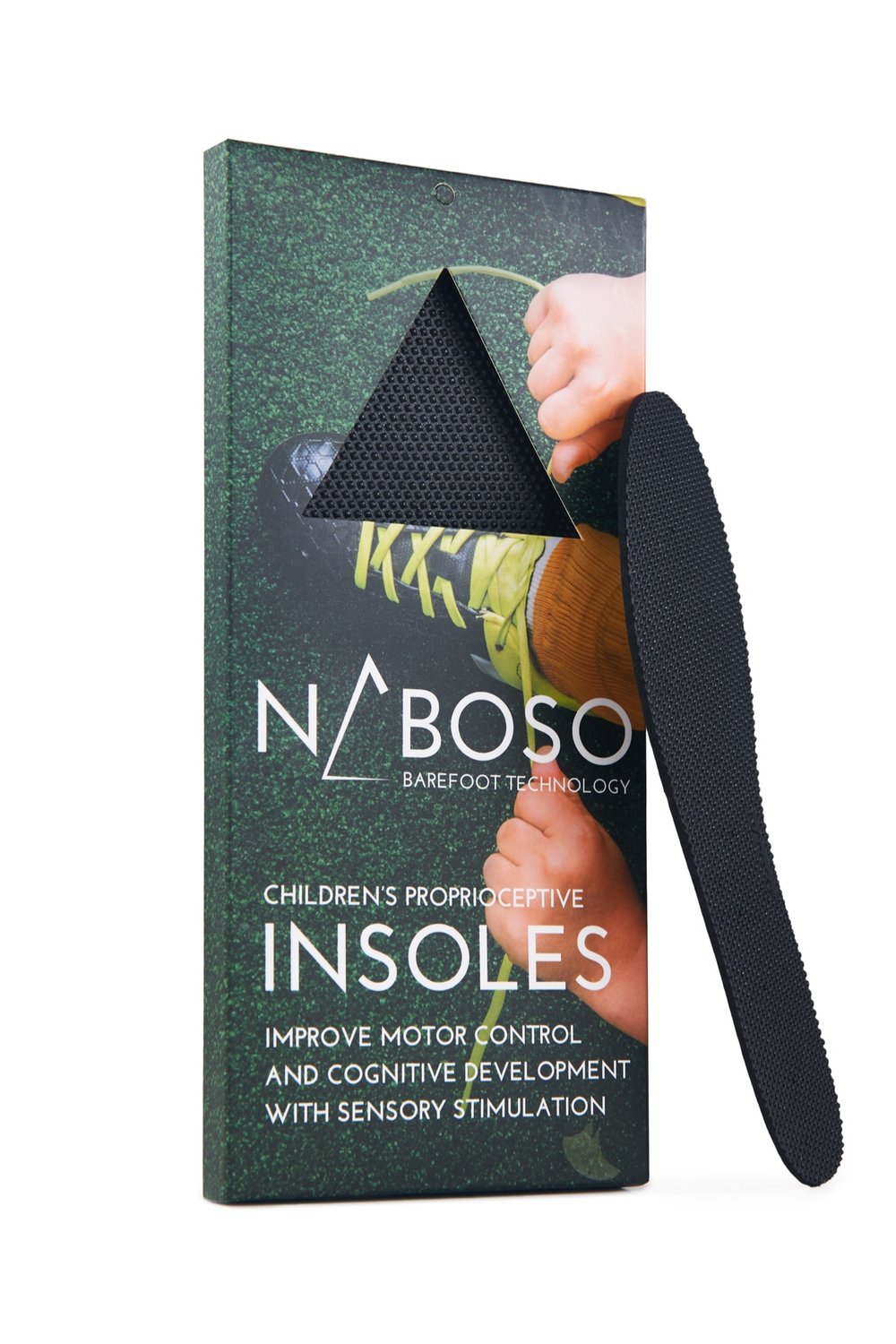 Having flat feet is actually common in children up until a certain age. As the soft tissues stiffen and the muscles gain strength, this usually corrects itself. In fact, until a child is around nine years old, the height of the arch in the foot continues to increase. Yet in some children, this does not happen and the feet remain flat. Pediatric flat feet can cause pain and discomfort that can progress throughout childhood development and has been associated with reduced activity and childhood obesity.
WHAT ARE FLAT FEET?
What exactly are flat feet? As mentioned in Medical News Today:
The arches provide a spring to the step and help to distribute body weight across the feet and legs. The structure of the arches determines how a person walks. The arches need to be both sturdy and flexible to adapt to stress and a variety of surfaces.
In some people, including children, this arch is very flat or almost non-existent.
According to The Conversation:
A complex and sophisticated interaction of bones, ligaments, muscles and nerves within and above the foot defines its anatomy and function. Anything that interrupts the integrity of these structures leading to a collapsed arch can cause symptomatic flat feet.
There are a few reasons why a child might have flat feet.
One condition is where there is abnormal anatomy issues. For instance, the legs bowing inwards, called knock knees or genu valgum, is a cause. Another is where there is restricted ankle movement which is called equinus. Some people may have lower legs that rotate outward, while others have a condition where the bones are joined together called tarsal coalition.
It is interesting to note this that was mentioned by the Institute for Preventative Foot Health:
According to the 2012 National Foot Health Assessment conducted by the NPD Group for the Institute for Preventive Foot Health, 8 percent of U.S. adults ages 21 and older (about 18 million people) have the condition. Another 4 percent, or about 8 million U.S. adults, have fallen arches.
While this does not mention how many children are affected, that is still a significant number. And keep in mind that many of the adults mentioned had flat feet as children as opposed to having a condition that caused fallen arches later in life.
FLAT FEET IN CHILDREN
In the past, it was thought to be incorrect footwear that caused flat feet in children. Yet, upon further research, that does not appear to be correct. Arches form in children around the age of two or three years old. In some children, these arches simply do not form like in others, causing the child to have flat feet. Simply put, some children are simply born that way while adults can develop flat feet over time due to environmental or physical issues.
Most flat feet are caused by loose joint connections and baby fat between the foot bones. These conditions make the arch fall when your child stands up. Some people call this fallen arches but that is simply because it may look like there are arches. Yet, when the child puts weight on their feet, the arches disappear and the foot is flat against the floor. This is more of what is called a flexible flat foot.
If it has not been diagnosed by a doctor, you may have an idea that your child has this problem if they mention some of the symptoms. Your child may complain of pain when running or jumping. Or in some cases, you child will tire easily and want to be carried.
So what can be done for the child with flat feet? Below are 5 of the best insoles for children with flat feet. These recommendations are made in conjunction with a weekly foot strengthening program for child and still ensuring proper barefoot / sensory stimulation.
THE TOP 5 LIST OF BEST CHILDREN'S INSOLES FOR FLAT FEET
Birkenstock is a name that has been trusted for years. In addition to shoes, they also offer children's insoles with plenty of features and benefits. These are specifically for low to neutral arches. There is plenty of shock absorption and cushioning with the deep heel cup. They provide low impact metatarsal support as well as longitudinal medial arch support with the contoured arch. Another benefit is these are waterproof with a patented EVA foam from Birkenstock.
•         Rigid orthotic arch support insole
•         3/4-length footbed
•         Orthotic arch design provides proper foot alignment
•         Latex foam inner liner for extra soft and cushion for foot pain relief
•         Fun multi-color top cover
•         Raised side flanges aid in controlling foot movement and stability
•         Hand Washable
KidZerts insoles are designed with the active kid in mind. These Podiatrist recommended insoles feature what is known as Footbed Technology. The Footed Technology can be molded to fit any kid's foot. This foot molding is done by activity level and natural body heat. Another advantage of this insole is that it has an antibacterial top cover that destroys over 650 types of bacteria. Last but not least, it helps with muscle fatigue by promoting proper balance and alignment.
•         Podiatrist recommended
•         Ideal for active kids
•         Prevent future foot problems
•         Add support & cushion for healthy growing feet
•         Match the standards of products for adults
The Naboso Children's Proprioceptive Insoles are designed to stimulate the skin on the bottom of the feet which is helpful to your child's foot. Designed by Podiatrist Dr Emily Splichal these are the only textured insole on the market that can help stimulate the muscles of a child's flat foot.
These insoles are perfect for any kind of shoe. From ballet flats to sneakers and can easily be trimmed for the perfect fit. Manufactured from rubber and EVA these insoles have a 1 year life expectancy and can easily be cleaned with soap and water.
Features include:
•         1mm texture stimulates the nerves in the feet
•         A total insole thickness of 3mm
•         Maximizes stability through sensory situation
•         Can be placed on top of any other insole or arch support
•         Allows triplanar movement and freedom of rotation
One of the most trusted adult insole lines, Powerstep also has a great children's line of insoles. The PowerKids line of insoles has a top layer that absorbs shock and the heel is an ample 2 degrees as well as having a deep heel cup. This insole provides rear foot balance by how it cradles the heel and is properly positioned. The arch supports are built-in and helps restore the alignment the forefoot and mid-foot requires.
These insoles are ideal for mild to moderate flat feet and work for a host of other areas such as foot pain, excessive motion, and balance.
•         Semi-rigid arch support and heel cradle for increased support and stability
•         Mildly angled heel platform stabilizes and protects the heel with each step
•         Double layer, shock absorbing EVA/PORON Cushion casing for enhanced comfort
•         Heat and friction reducing, anti-microbial top fabric
•         3/4 length leaves extra room at the toes
•         Moveable from shoe to shoe with no trimming required
This one is a little different from some of the other insoles as it is more rigid and provides the greatest amount of control. A UCBL is often utilized only under a Podiatrist's recommendation and specifically for children up to 5 years of age. Whether it's pronation or flexible flat feet, this insole controls forefoot and rear foot motion.
•         Construction is semi-rigid subortholene thermoplastic
•         Comes with high medial and lateral flanges
•         Deep heel cups
•         More support with higher lateral flange
•         Increased heel stabilization
This one is typically used for children from 18 months of age and up to 3 years of age although some adults use this design when they have severe flat feet.
THE CHOICES ARE MANY
No matter which insole you choose for your child, all of them provide help for flat feet. Your choice depends on what you feel is specifically needed according to your child's doctor recommendations. Before starting children's insoles it is always good to speak to your child's Podiatrist to make sure that flat feet are the cause of any issues they may be experiencing.
In addition, don't forget that foot strengthening and barefoot stimulation are still a necessary part of any child's healthy foot lifestyle. You can learn more about these recommendations by reading the book Barefoot Strong.
---