A Marriage Built on Movement - Meet the Naboso Co-Founders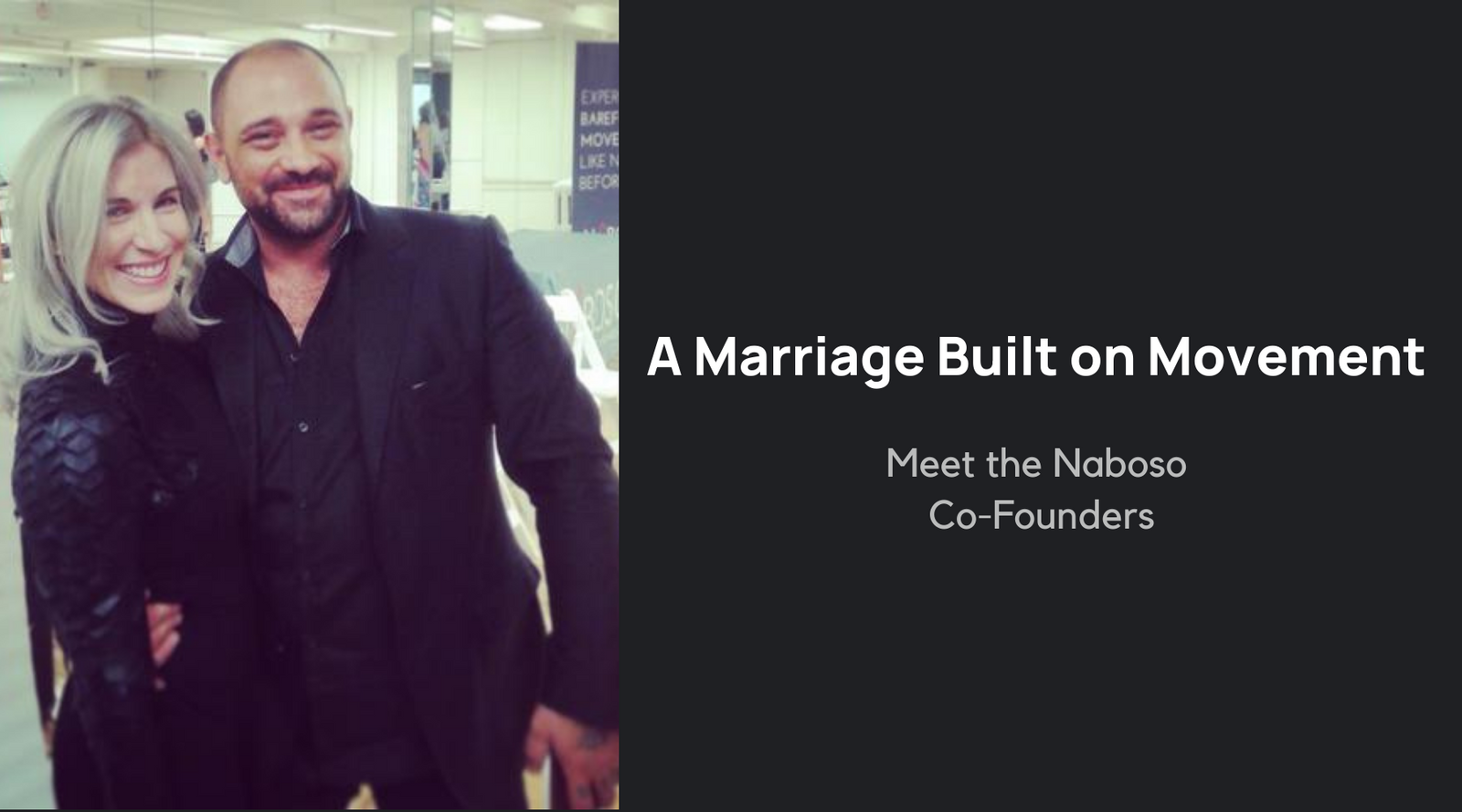 What do you get when you combine two career entrepreneurs, a disruptive product and a dream to make an impact on society?    
Naboso.
The relentless energy, drive and dreaming of the impossible defines the husband and wife duo behind Naboso Technology. Originally founded in 2017 by podiatrist Dr Emily Splichal, she eventually brought on seasoned sales and business strategist Michael Imperatore as Co-Founder and Director of Sales. 
"Start-ups are hard. Start-ups that are scaling rapidly are even harder!" states Splichal.  "One of the most important lessons I've learned over that past couple years is the value of a team. No one has all the skills to scale a company alone.  What Michael brings to the table, especially as it relates to sales and relationship building, fills the voids in my skill-set." 
Meet the Co-Founders 👋
Dr Emily Splichal - Co-Founder & CEO 
Former competitive gymnast and fitness professional turned functional podiatrist & human movement specialist, Dr Splichal has traveled to 40 countries on behalf of her education company EBFA Global teaching professionals about barefoot science.  Consultant to top footwear and orthotics companies including Nike, Vibram, Aetrex, Orthofeet and SOLs.
Some people may describe her as tenacious, passionate and the black sheep of podiatry who likes to challenge dogma.
Content delivery and consumer education are vital to Dr Splichal's skill set and growth strategy for Naboso Technology.   
Michael Imperatore - Co-Founder & Director of Sales
Former black belt ninjitsu and wing chun martial artist turned creative visionary who's launched and helped expand multiple brands in the publishing and home goods markets. Michael is a strong relationship builder with natural rapport building talents.
Many consider him a sales beast helping multiple brands grow revenues of 50+% throughout his career. In 2020 alone for Naboso he coordinated over 45 wholesale accounts including physical therapy resellers and running shoe retailers.  
So what can you expect from Naboso and it's Co-Founders as they head into 2021? 
From a new headquarters in Phoenix, Arizona to a crowd equity raise kicking off February 2021, this year is already starting off full force. In addition, they anticipate continued revenue growth to match the 80% growth they saw in 2020.
"Every day we are led by our mission and bigger vision to help people move better. When the days are long that's what keeps you going," states Imperatore. 
To learn more about Naboso Technology and their upcoming raise please contact michael@nabosotechnology.com 
---