Best Barefoot Shoes for Kids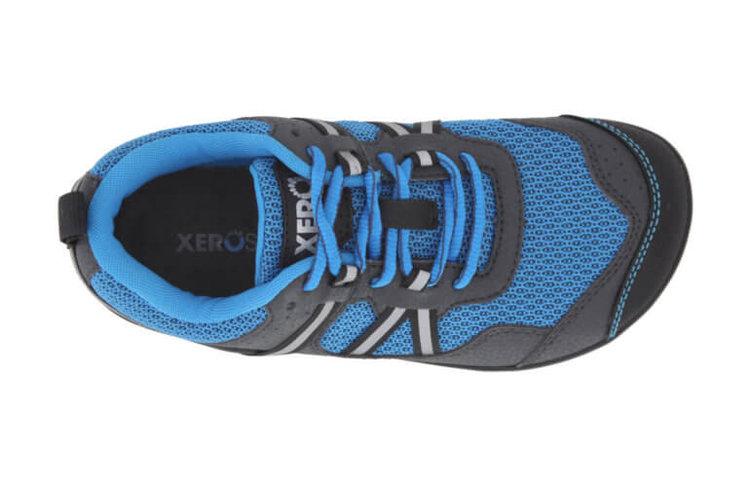 Sensory stimulation is a necessary aspect to any child's cognitive, emotional and motor development. When we say sensory - we mean visual, vestibular and tactile input. From a tactile input perspective this can be achieved through stimulation of the hands and feet.
Some of the best ways to increase foot sensory stimulation is through barefoot play, minimal shoes and textured insoles. The purpose of this article is to review the benefits of barefoot shoes for kids and some of our favorite recommendations to keep your little ones stimulated.
WHY BAREFOOT IS BETTER
Shoes with cushion, support and a heel toe drop are unnatural devices which actually work against the natural movement patterns of a child. Instead of restricting natural movement of the foot we want to allow freedom of movement - especially during this period of motor programming and development.
Below are 5 of our favorite barefoot shoes for children along with some of their top features and price point.
MERRELL BARE STEPS TODDLER SHOES
Merrell—a huge player in the adult shoe market—is no stranger to the benefits of minimalist footwear. To that end, the Michigan-based footwear company offers a range of "Bare Steps™" shoes for children.
As you might imagine, Merrell's catalog is both varied and stylish. The Little Kid's Bare Steps Sneaker is a perennial favorite (the extra-wide toe box is particularly impressive). Likewise, Merrell's Little Kid's Bare Steps Sandal is a fantastic option for a relaxed, durable sandal capable of handling all sorts of terrain.
FEATURES
•         A durable, puncture-resistance rubber outsole.Merrell's "M Select Grip" rubber outsole is specifically designed to maximize traction and ground feel.
•         An extra-wide toe box.The extra-wide toe box (combined with a rounded outsole edge) perfectly mimics the natural shape of the foot.
•         A zero-drop sole.The thin, zero-drop sole offers protection, ground feel, and plenty of flexibility.
PRICING
Clocking it around $50 a pair, the Little Kid's Bare Steps Sneaker is hard to beat!
SOFTSTAR'S BAREFOOT KIDS' SHOES
Softstar is another great option for handmade, minimalist shoes for children. The company offers a range of different shoes including the Child Classic, Merry Jane, Roo Moccasin, and Youth Rambler.
Different styles, yes, but the core philosophy is consistent between the entire catalog. The Child Classic, for example, is the quintessential barefoot child's shoe.
FEATURES
•         A wide tide box. This gives the foot plenty of room to wiggle, stretch, and breathe.
•         A Vibram rubber outsole. The Vibram sole offers flexibility, puncture resistance, and water resistance
•         A removable inner sole. Removable inner soles allow for extra warmth, comfort, and moisture-wicking when installed.
PRICING
Priced at a very affordable $55 a pair, the Barefoot Child Classic offers great value for the money.
VIVOBAREFOOT KIDS' SHOES
Vivobarefoot is one of the barefoot shoe world's leading designers. The company offers a range of nearly 20 different barefoot shoes for children. Vivobarefoot's approach was brilliant: downsize our amazing range of adult barefoot shoes and pivot them toward kids. 
At its core, a kid's barefoot shoe should provide protection, comfort, and not much else. The more the foot can flex, grow, and strengthen, the better.
FEATURES
The Ababa Canvas shoe is as simple and minimal as it can be. This all-natural, 100% handmade shoe features:
•         A minimalist, easy slip-on design.
•         A durable, puncture-resistant, and grippy rubber outsole.
•         Only animal-free products.
PRICING
Priced at a very competitive $80 per pair, the Vivobarefoot Kids is a true winner.
WILDLING KIDS SHOES
The project of a German-Israeli couple, Europe-based Wilding Shoes (founded in 2013) has a simple goal: provide affordable, minimalist shoes to children. The philosophy is simple: shoes should only protect the foot from harmful debris or weather. The moment a shoe interferes with movement or natural function, it's gone too far.
FEATURES
•         A lightweight design. The design is great for maximizing ease-of-use.
•         A cork-rubber outsole. Cork-rubber blends are an eco-friendly, 100% vegan option that offers durability, weatherproofing, and plenty of comfort.
•         A Washi-Polyester blend insole. This 75% washi, 25% polyester blend is naturally antimicrobial.  
PRICING
The Feather Dove clocks in at around $75 per pair, depending on the exchange rate that day.
XERO PRIO KIDS SHOES
Colorado-based company Xero Shoes has just launched a children's version of one of their top sellers - the Xero Prio. Xero Shoes was started by husband and wife team, Steven Sashen and Lena Phoenix in November 2009 as a way to celebrate the natural function of the foot and help people reconnect to their foundation.
FEATURES
•         Ergonomic fit. They didn't just shrink the adult Prio, they changed the shape for a better fit.
•       More grip! They spaced out the lugs and made them bigger on the FeelTrue® soles to give them better traction.
•        Just-right feedback. They also thinned out the sole a little bit to make it extra flexible to give kids the right amount of ground-feel and protection.
PRICING
The Kids Prio is priced at $70 per pair and comes with a 5,000 mile warranty!
Instilling a love and appreciation for natural, minimalist footwear is one of the most important things we can do for our children. The more we encourage our children to embrace healthy, barefoot shoes, the more they'll thank us down the road. 
---