Celebrate Sensory Socks on National Sock Day!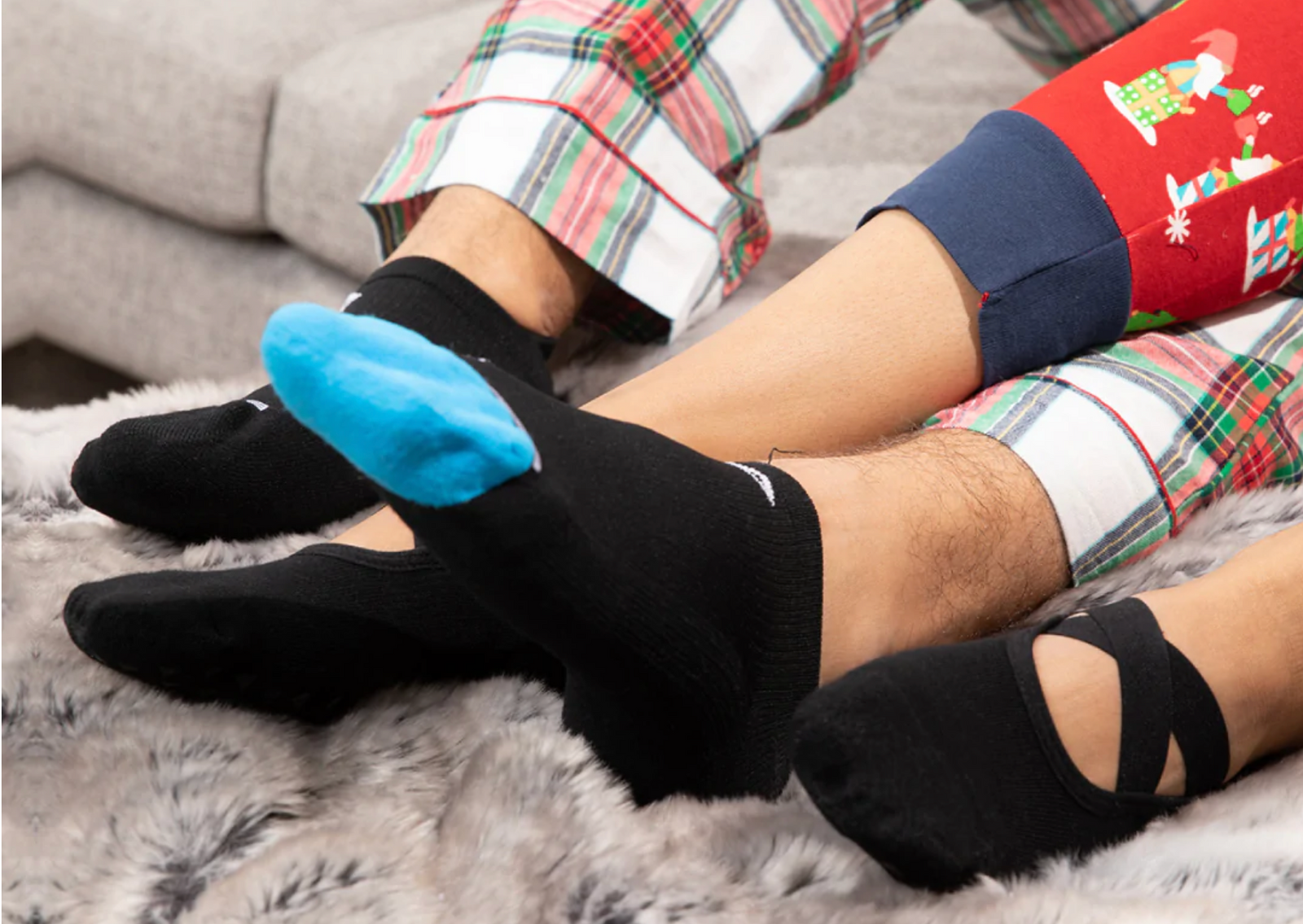 There seems to be a holiday for everything these days – so why not socks.    
Started in 2016, National Sock Day was started by a sock company to celebrate the fun and fashion of one of our favorite accessories!
History of Socks
Like shoes, socks and stockings were originally a status symbol.    Due to the complexity and secrecy of the manufacturing process, socks were often only donned by the wealthy.    
By the time of the Industrial Revolution, socks (mostly made of wool) became easier and cheaper to produce.  The first circular knitting frames were developed at the beginning of the 19th century and as factory production became more advanced, socks started being sold to the masses.
Now, socks are sold at most major department stores and are readily available almost anywhere. There are toe socks, grips socks, funny socks and even textured socks (ahem, Naboso!)
In 2021, the global socks market was valued at almost $42 billion!
Socks That Stimulate
As sock innovation continues to evolve, Naboso has engineered a way to bring its stimulating texture into the inside of a sock.    This novel idea was no easy feat and took several years of testing to finally create the neuro-activation pyramid associated with all our products. 
This patent-pending process has now been applied to ankle socks, knee high compression socks and our all-new Studio Socks with grip.    
If you are looking to reduce foot fatigue, enhance foot awareness or strengthen foot muscles then the Naboso Sock Collection is your answer.
Want to learn even more about the benefits of the Naboso Socks click below
---