Own a piece of Naboso: The Launch of the Naboso Crowd Equity Raise.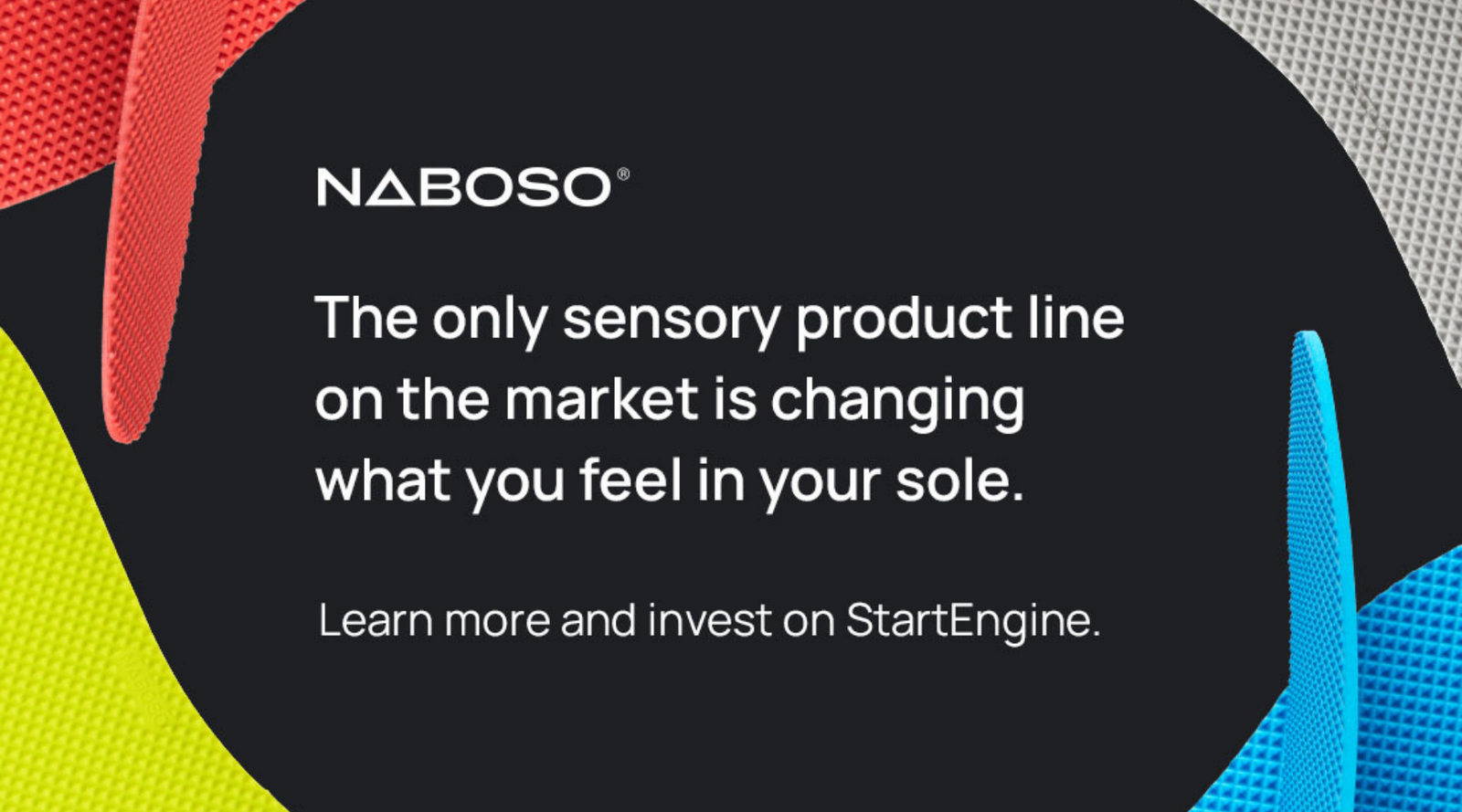 Invest in the future of foot care & movement.
What once started as a dream of podiatrist and co-founder Dr. Emily Splichal is now a rapidly growing company and sensory product line with distribution in 9 countries. Built from her passion in barefoot science and human movement, Dr. Splichal sought to create a product line that would help people re-connect to the sensory side of movement. 
"I am fascinated with the power of the human foot from a sensory perspective" states Splichal. "When we look at the way our nervous system controls movement it is actually sensory input that precedes and influences all motor output. This is not being addressed by any other current insoles or orthotics on the market" 
The Crowd Equity Launch 
On Friday, Naboso publicly launched its crowd equity campaign on the StartEngine platform and in just a mere 72 hours had raised over $125k from over 150 investors. The benefit of a crowd equity raise is that those customers, resellers and ambassadors that believe in the mission of Naboso can now own a part of that future! With investments starting as low as $149, showing your support for Naboso is attainable for many. 
Why Invest in Naboso 
With a 68% increase in revenue in 2020, Naboso is on a strong trajectory for growth. In 2020 they did a rebrand which included new packaging, new website and a consistent marketing message. "Our rebrand laid the foundation to support our current growth trajectory. When someone sees our branding we want them to think about quality, honesty and trust. This is a huge part of our brand identity."  states CRO and co-founder Michael Imperatore.
Other reasons to invest in Naboso include: 
Distribution in 9 countries including Japan, Singapore, S Korea, Australia, UK, New Zealand, Czech Republic, Netherlands and Canada.

Medical partnerships including Fyzical Balance Centers, Hartford Healthcare, MS Mandell Center, International MS Medical Practice 
Wellness partnerships including Stanley Black and Decker, NASA, Curves and Project Walk 
Performance partnerships including TPI, Therabody, Boditrak and Bachik Methods 

Gross margins of 70% averaged across both D2C and B2B channels 
How to Invest in Naboso 
To show your support for the Naboso and buy a piece of the future of movement, please visit 
www.startengine.com/naboso
---