Naboso 2021 Year in Review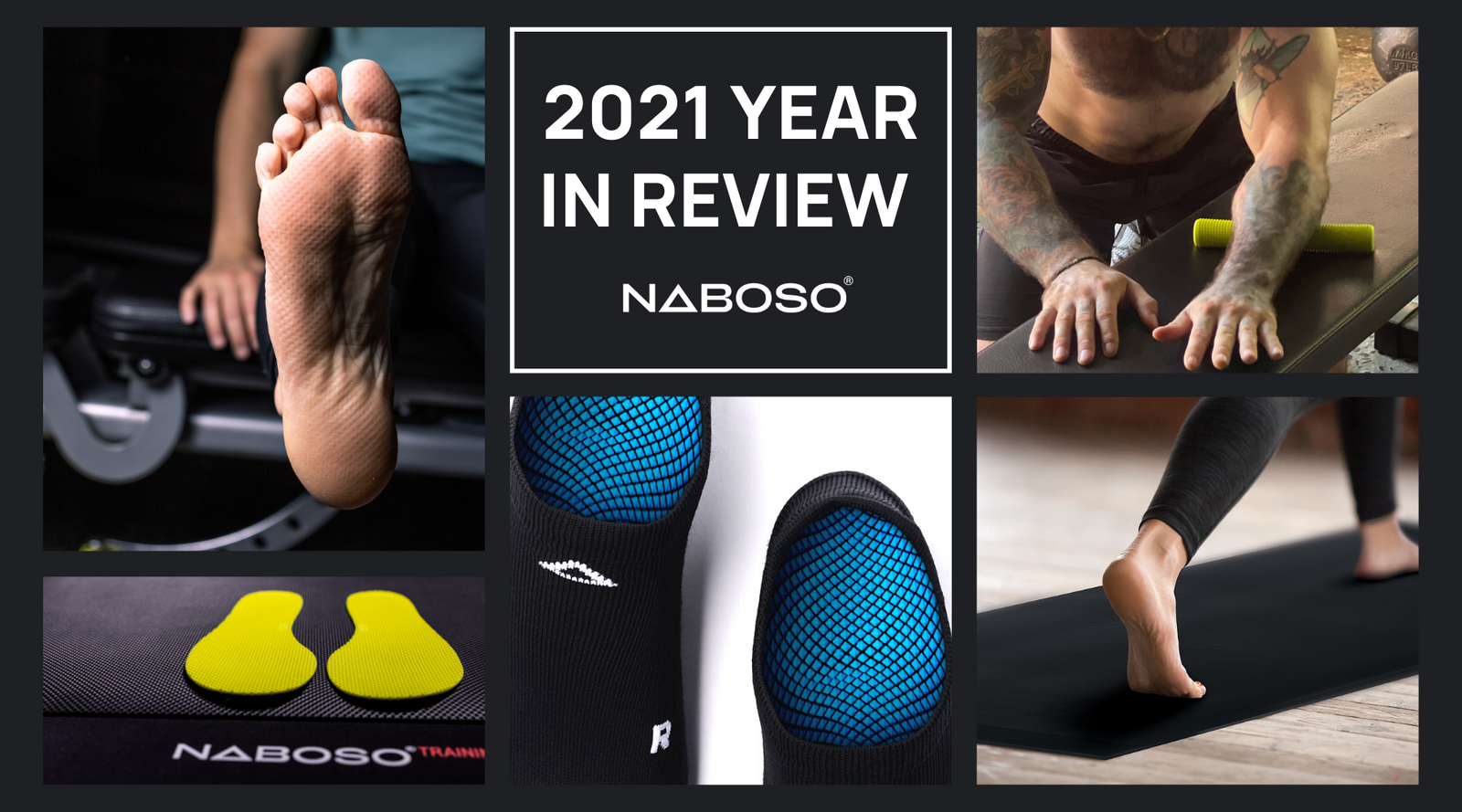 As we head into these last few days of 2021, we honor the opportunity to reflect and express gratitude for the accomplishments and impact made in the last year.   
As we reflect on the milestones below please remember that none of this would have been possible with out you! 
Naboso HQ Moves to Arizona
In February 2021, Naboso moved its HQ and fulfillment center from New York City to Phoenix, AZ.    In addition to the large warehouse space and offices there is a beautiful 2,000 square foot space for hosting workshops, education and events for health and fitness professionals. 
Stay tuned as Naboso launches its first ever professional certification called the Naboso Neurosensory Specialist.  
First workshop date is January 18th at Bodytree Academy in Singapore.
Naboso Closes $850k Seed Round 
In 2020, Naboso was all about branding.   In 2021, our theme was "growth".  And to fuel that growth was the capital raised during our Seed Round which included over $570k from
StartEngine
, a crowd equity platform.   
"The beauty of a crowd equity raise is it allows those who believed in Naboso from the beginning.  Our friends, families, advisors and customers can now literally own a piece of our mission." - Dr Emily Splichal, CEO of Naboso 
In 2022, Naboso plans to kick off its Series A raise.
Naboso Neuropathy Pilot Shows 87% Improved Sensation
Research, data and evidence is the cornerstone of Naboso's growth strategy.    While larger IRB controlled research studies are being conducted, Naboso has conducted several smaller pilots, based on subjective user feedback. 
"
Until I tried the insoles, I had no idea that my whole foot wasn't feeling the ground/floor when I walked. It was an eye-opener. After wearing the insole, I have more confidence in my steps, even when I not wearing the insoles. I think my balance has improved. Also, I can walk barefoot for a little bit of time with less pain. I am very pleased with my results.
"  - Pilot participant 
To read the full neuropathy pilot results click HERE 
We are currently finishing a pilot with 30 hair stylists to reflect the power of Naboso Insoles for ergonomic wellness for standing employees.   Stay tuned for those results to follow soon! 
New Product Launches - Including a Textured Sock
One of the most important milestones for Naboso in 2021 was the completion of our product line, brand story and customer roadmap.     We were busy innovating in this year and launched four new products!   
From our top selling
Foot Recovery Kit
to the all-new
Recovery Socks
, Naboso is heading into the new year with a strong position for optimizing foot recovery and movement with simple and effective products.  
We have our eye on retail in 2022 and are excited to announce our newest team member and Director of Sales, Brian Roberts.  Roberts most recently guided the sales team at
Altra Footwear
, ushering explosive growth during his six-year tenure with the brand.   We are honored to have him on the Naboso Team!
Want to check out all the newest arrivals by Naboso - click 
HERE
***
And finally, we are excited to share our continued revenue growth as we wrap up 2021.    Since conception, Naboso has steadily hit a 2x YoY growth bringing Naboso into the seven figure revenue mark.    
"When I see our 2021 revenue numbers, I see "impact".   The more product we sell the more lives are being positively impacted with sensory stimulation.   People are feeling their feet again, are moving better and are getting out pain.   If that isn't motivation to grow this company I don't know what it is", - Dr Emily Splichal, CEO
Although we say it all the time, we will say it again.   We cannot thank our customers enough for all their support and sharing with friends and families about our products.  
Our growth, innovation and impact would not be possible without you.   Happy New Year!   
The Naboso Team 
---